News
Car-Centric Salt Lake City Explores Alternatives – Salt Lake City, Utah is poised to build supporting infrastructure like expanding their light rail, TRAX and improve bicycling paths.  As their population grows and people are moving near the core of their city, these opportunities are ripe to be implemented to help support the city so that they can reduce motorized vehicle congestion like other cities.

City Council votes to remove bike lanes from South Flores – Bike lanes removed due to perceived delay of traffic in San Antonio. Study shows no evidence of delay.  The city spent about $1 million to put these lanes in and now they are spending another $700,000 to remove them.  10 of 11 council members voted on doing this while there was one sole council person, Shirley Gonzalez, opposed doing so.  This decision is unfortunate to the safety of the streets as politicians are making decisions without any educated reason.  Very detrimental to the community especially when you see all the progress elsewhere in the country.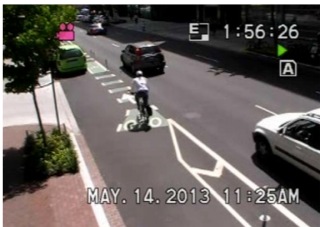 'Groundbreaking' new study gives big thumbs up to U.S. protected bike lanes – A 179 page report detailing that protected bike lanes across the country is a resounding success.  This reported is supported by the People for Bikes non-profit, which highlights more ridership in cities which have them implemented as well as approvals from drivers as they feel the traffic is more predictable.  The bigger benefit is that this report fills in a big gap that was missing when cities are looking to implement similar infrastructure.

Gear Up For This Year's World Naked Bike Ride Through DTLA And Echo Park (NSFW) – World naked bike ride coming soon! Portland just had theirs last week.  Since 2004, this ride has been a nation-wide event.  At the time of this post, Los Angeles had theirs on June 14th with about 300 participants according to this article (NSFW).  Having a naked bike ride is a direct way to make sure vehicles of the road acknowledge people on bikes as we still see people being injured by bicycle and motorized vehicle collisions as well as hit-and-runs.

France Is Paying People To Bike To Work – France is paying people to commute by bike. Pretty direct than loaning out bikes of their dreams as reported on our Week 20 – Internet Round Up.  This is a 6 month experiment to help reduce dependency on fossil fuels, reduce congestion, and reduce pollution.  Other European countries are giving tax breaks, payments for each kilometer traveled, as well as financial assistance to buy bicycles.  France is forging ahead to pay people directly to bike to work by each kilometer traveled.  Twenty five euro cents to be exact.  About 10,000 from 20 different companies are participating in this effort.  Let's see what the findings are in 6 months.
L.A. Drivers Spend 90 Hours A Year Stuck in Traffic, Study Finds – Surprise surprise! Los Angeles has the nation's worse traffic.  This study was conducted by GPS maker, Tom Tom reveals other west coast cities like San Francisco's and Seattle's commuters endure 83 hours of sitting in traffic a year.  People need to know that there are other ways to get to work or even telecommute.  I personally made it a point to commute by bike and public transportation when I was working full-time.  There are other ways to get around that isn't so bad.  The report revealed Tuesday and Thursday being the worse days of the week.  On the flip-side, the cities that were least congested was Kansas City and Indianapolis.

How much could you save if you stopped driving? $10,000 a year? $15,000 a year? – The American Public Transportation Association (APTA) reports that an "average person" living in a city saves about $10,000 a year by using public transit instead of driving.  In New York City, that number jumps to $15,041 a year.  I lived car-free for about 2 years before and loved every minute of it.  It definitely helped me save money and allowed me to go without a job currently.  You can say it changed my life then and now.

Tips From a Bike Thief: How to Make Sure No One Steals Your Ride – Some tips on how to prevent your favorite ride from getting stolen.  Many good insight from a theft explaining what he looks for when he is stealing a bicycle.  Learn how to lock your bicycle correctly.  Thefts can simply strip away your bike if you are not locking it correctly.  He also suggested disguising your bike with electric tape or even with a sticker with another bike brand.  He also sites that bicycle left unattended are not usually targeted as the owner would be back anytime so maybe even having someone look after your bike is enough to detract thieves.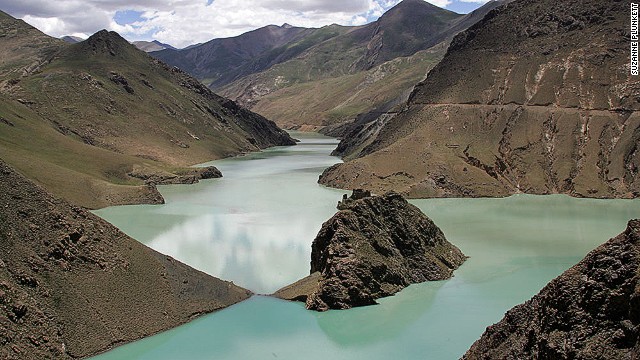 The world's most incredible bike routes – CNN reports on the worlds most incredible bike routes. We hope to ride everyone of these in our lifetime.  Locations across the world which highlights both on-road and off-road rides.  The Great Divide Mountain Bike Route is the only US location to be on this list.

Introducing Beach Streets, Long Beach's Inaugural Ciclovía – Long Beach hosting their own open street event in 2015.  Thanks to our friend Nate Baird who recently started working for the City of Long Beach as the Mobility Coordinator, he revealed that this event will be held in the Spring of 2015 which will go through Bixby Knolls and North Long Beach area.  Funding will be through Metro's Open Streets Program for $260K for this event.  I'll definitely try to make it out there next year.
Sunscreen On a Plate – The picture maybe a little deceiving as the article explains tomatoes should be consumed to help improve sunscreen protection.  About 1/4 cup according to studies.  Other food rich with Vitamin C, E, and beta-carotene will help block free radicals from damaging your skin.  Diet with Omega-3, which is found in fish and flax-seed, will also help. Benefits from eating these foods need to be done 8 weeks in advanced so it's not a quick fix but should be considered a lifestyle change if you don't already eat these items.
Videos
OC Cyclist Records Pickup Truck Driver Trying To Run Him Off Road – More anti-bicycling sentiments out there. This time in Orange County as semi-professional cyclist, Bryan Larsen, is riding on Pacific Coast Highway in his own bike lane he is harassed by a diesel fueled truck.  Apparently, the driver and passenger of the vehicle were upset about being stuck in traffic while Bryan and other cyclists ride pass the traffic.  They proceeded to rev their engine to produce toxic smoke. The video shows that they even went as far as throwing things like a Gatorade bottle at the cyclist.  Bryan filmed the entire incident on his cell phone as the perpetrators sped away.  Why are people so angry these days?  Sheesh!
Flat tire on your car? Just mount up a spare bicycle wheel – This was a high school experiment which demonstrates the durability and toughness of bicycle wheels which could hold the weight of a 2700 lb car.  Again, this is an experiment so don't try this at home or on your own car.  YMMV, literally.
Photos